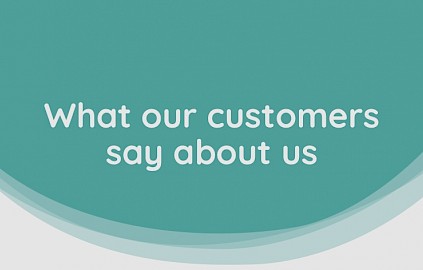 Reviews and Testimonials
A selection of genuine feedback comments, received from (and published with the permission of) some of our previous clients.
Medical Solicitors
As specialists, we care about giving the best legal advice and the highest standards of client care. You are not just another case number to us, you matter!
Speak free of charge to our team of specialist solicitors. We offer no win, no fee for medical negligence compensation claims and will advise you about whether it was negligent. Our team of solicitors and litigation assistants are friendly and supportive--you are not just a file number.
We have a register of excellent medico-legal experts and barristers. The success of a claim is based on the team bringing it. You need to work with the best solicitors, who will know the best team of experts and barristers.
>> Contact Us
For Medical Complaints and Claims You Need The Best Advice
As specialists, our Lawyers care about giving the best legal advice and the highest standards of client care. Speak to one of our Lawyers free of charge about a complaint about medical care. We will give you the best advice in this complex area of medical law, on complaining, or claiming compensation for medical or clinical negligence.
Please do explore our website pages on Medical Claims to see examples of past compensation cases for medical negligence.
We provide urgent legal advice and support for patients anywhere in England & Wales. We have doctors and barristers located all over the UK, who provide us with meeting facilities, in London, Birmingham, Stoke, Oxford, Manchester, Leeds, Hull, Liverpool, Newcastle, etc. Our team will travel to see clients. We think it best to see our clients in the comfort of their own home over a cup of tea. You are not a number to us.
It can be daunting thinking about complaining, or claiming, against the NHS - we are here to help. You may have many questions, such as:
"How do I complain about my treatment?"
"I need legal help with an Inquest."
"If I complain will it affect my ongoing treatment?"
"Was my treatment acceptable?"
"Was there a failure in my care?"
"My surgery went wrong; what should I do?"
"How do I sue my doctor?"
"How do I sue a hospital?"
"How do I sue my G.P.?"
"I think my doctor has been negligent" or,
"I think I have suffered an accident" and so, "How do I find out?" or,
"How do I prove this?"
Medical negligence claims require the best specialist solicitors who know independent medical experts who are willing to comment on whether treatment provided was negligent: a good case can fail simply by instructing the wrong expert; we have an extensive register of medico-legal experts who have a proven track record.
We can advise on the full range of medical claims, such as birth injury, injury to mothers whilst giving birth, surgical errors, anaesthetic problems (such as being awake during your anaesthetic), DVT, orthopaedic and dental negligence, delay in treating stroke, cancer cases, neglect of the elderly or vulnerable patients, delayed diagnosis and misdiagnosis by general practitioners (particularly compensation for sepsis negligence), or delayed diagnosis and misdiagnosis by an NHS hospital, or a private hospital doctor. Delayed diagnosis and misdiagnosis cover a very wide range of medical conditions; it's not uncommon for lawyers to advise upon delayed diagnosis of cancer, and where cancer has been misdiagnosed.
Experts
The right choice of medical expert is crucial to succeeding in your medical negligence claim. The wrong choice could result in your case being lost or lead to significantly reduced compensation being recovered.
Only firms that specialise in clinical negligence can make the best choices about who to instruct.
You can check credentials and specialisations on the Law Society or AvMA Accredited Lists.
>> Our People
Caroline Moore, Solicitor/Director
Caroline Moore has been member of the Law Society Panel since December 1999 and was an active AvMA…
Christine Brown, Senior Solicitor
Christine is a member of APIL and was one of the first solicitors in South Yorkshire to receive Law Society…