From a long background of industrial disease and personal injury claims, for the last 9 years, Matthew has worked exclusively in clinical negligence. He has amassed a very broad range of experience in various areas of medicine, pursuing Hospital Trusts, General Practitioners, Cosmetic Surgeons, Care/Nursing Homes, Pharmacies and Dentists for answers, apologies and recompense. He has special expertise in the area of Stroke and failure to give thrombolysis, as well as blood clots (DVT and Pulmonary Embolism).
Matthew is also very familiar with the coronial system. He understands how to support the family of a loved one through the Coroner's Inquest in order to establish the circumstances surrounding their death, and whether this could and should have been avoided.
Matthew is a Fellow of the Chartered Institute of Legal Executives and a member of APIL.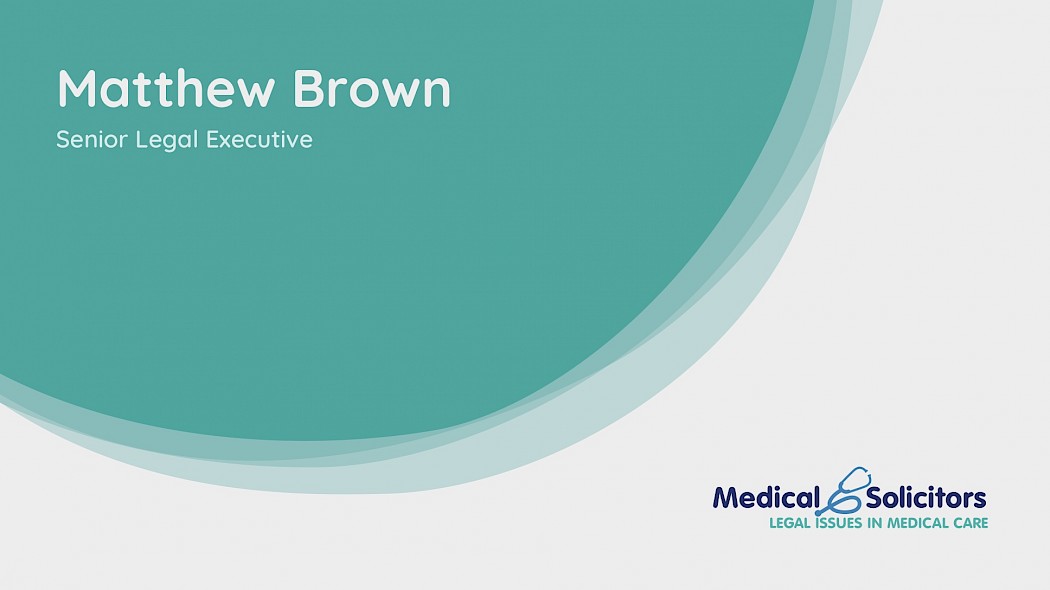 To view this video please enable JavaScript, and consider upgrading to a web browser that supports HTML5 video
How Matthew likes to spend his free time:
Much of Matthew's spare time is taken organising and facilitating the respective social lives of his three children.  When he's not behind the wheel of Dad's taxi, Matthew enjoys playing 5-a-side football, cycling in the Peak District and the occasional round of golf. He is also achieving new personal best scores each week in a local park 5K run!