The Medical Solicitors team in Sheffield are here to offer comprehensive legal advice and support you throughout your case, every step of the way. The team are experts in all areas of clinical and medical negligence claims, and have a track record of success. If you would like to get in touch with one of our medical negligence solicitors in Sheffield, please see our contact details below.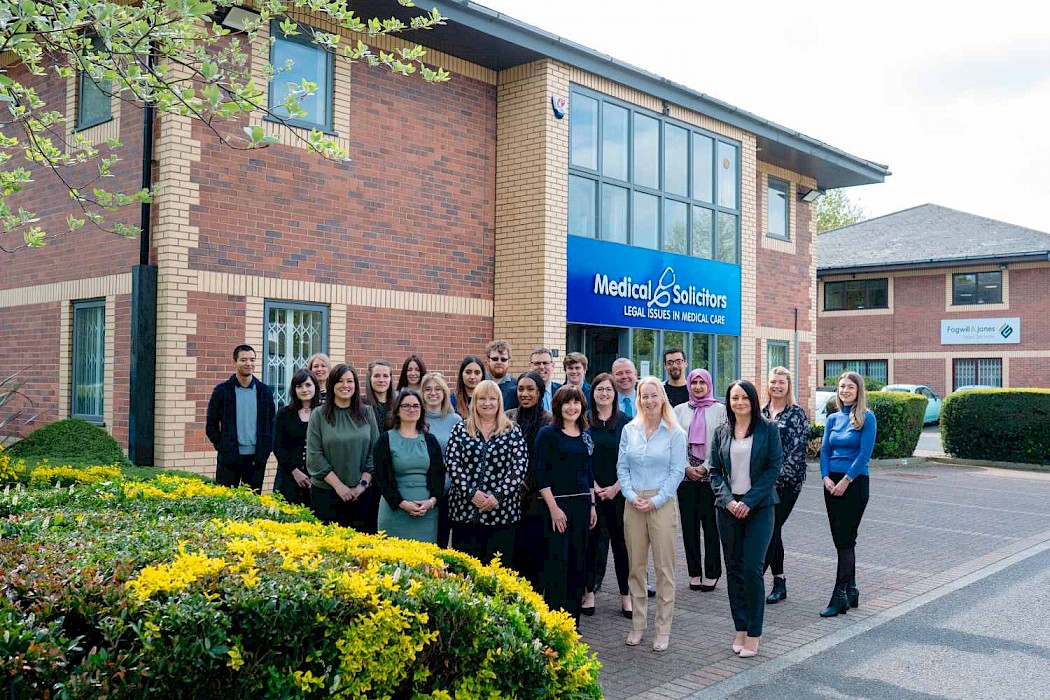 Contact Medical Solicitors Sheffield
Phone: 0114 250 7100
Email: help@medical-solicitors.com
Fax: 0871 989 8324
Getting Here
Address: 3 Acorn Business Park, Woodseats Close, Sheffield, South Yorkshire, S8 0TB
Opening Hours
We are open Monday to Friday from 9am to 5pm. We are closed on Saturday, Sunday and Bank Holidays.
About Our Medical Solicitors Sheffield Office
Our Sheffield office is based in Millhouses, roughly a 10 minute drive south from Sheffield city centre. We are just off the A61 or the A621 and have free, on-site parking.
Head of Medical Solicitors Sheffield Office
Our team of medical lawyers in Sheffield is led by Caroline Moore, a Grade A solicitor with 28 years experience specialising in medical claims.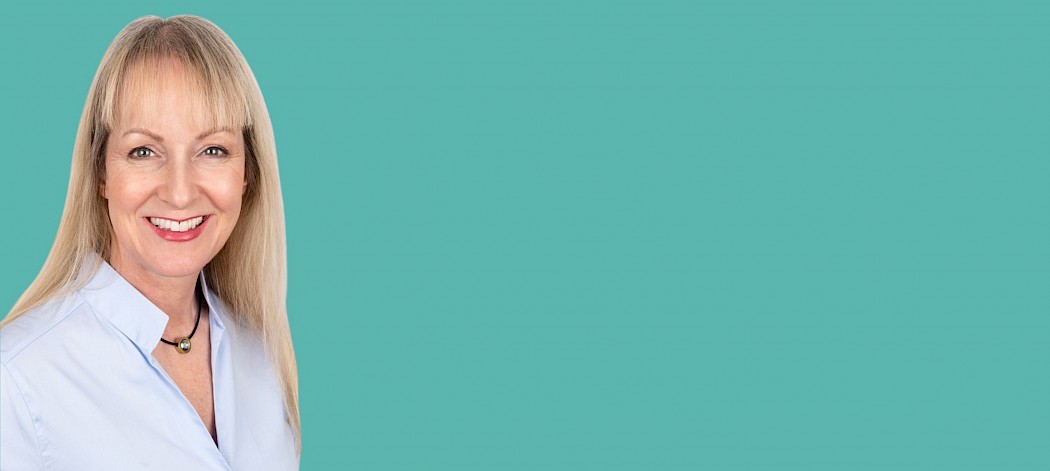 What Our Clients Think
"Medical Solicitors are an excellent company and I would recommend them to anyone. They keep you well informed on everything and email you back in a timely manner. The medical experts and barristers they instruct are brilliant. They are professional, compassionate and knowledgeable in what they do. Thankyou to Christine and all the team."
"An exceptional diligent, and tenacious and dedicated team of solicitors! After six years of hard and challenging work our case was successfully concluded in October 2021. I was amazed by the thoroughness, knowledge and investigative skills the Sheffield team displayed. The sheer volume of expert witness reports and attention to detail left the defending team with no place to hide. The process was intense and complicated and I felt completely confident with this team fighting my corner - I was kept fully informed and advised throughout the long process so felt very at ease and relaxed in sitting back and letting these skilled people work on my behalf. Well done Medical Solicitors and Thank You!!"
"I would highly recommend Medical Solicitors , they are highly professional, hugely compassionate and very skilled at what they do. Caroline and her team are the top class in their field and we will never be able to thank them enough for their hard work and dedication with our case."
Awards & Accolades
Certificate of Excellence
In 2023, Medical Solicitors Sheffield was awarded a Certificate of Excellence from Three Best Rated UK. This means we are one of the top three medical solicitors in the city.
Medical Negligence Team of the Year
In February 2023, Medical Solicitors was named Medical Negligence Team Of The Year at the Sheffield and District Law Society's 2023 Legal Awards. The team was commended for being highly reputable in their field along with their strong business performance, ethos and dedication to clients.
To discuss your medical claim with our friendly team, please contact us today.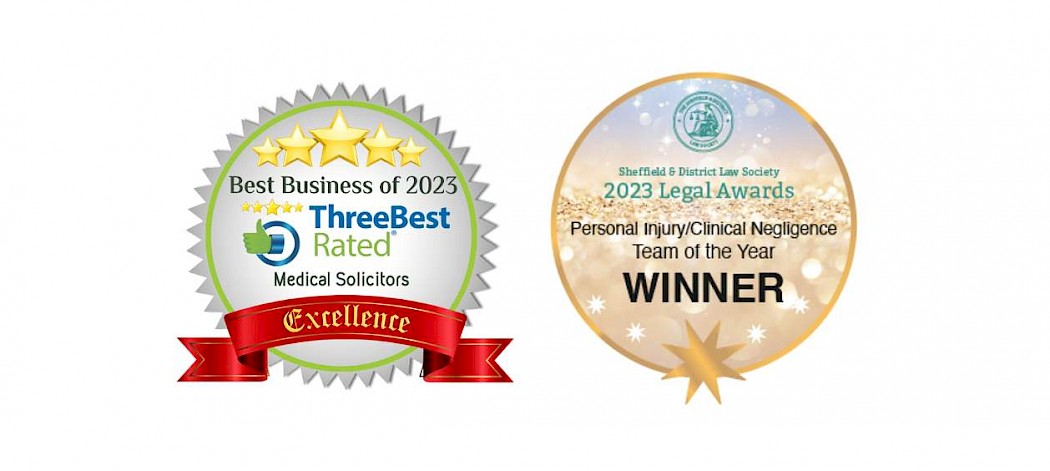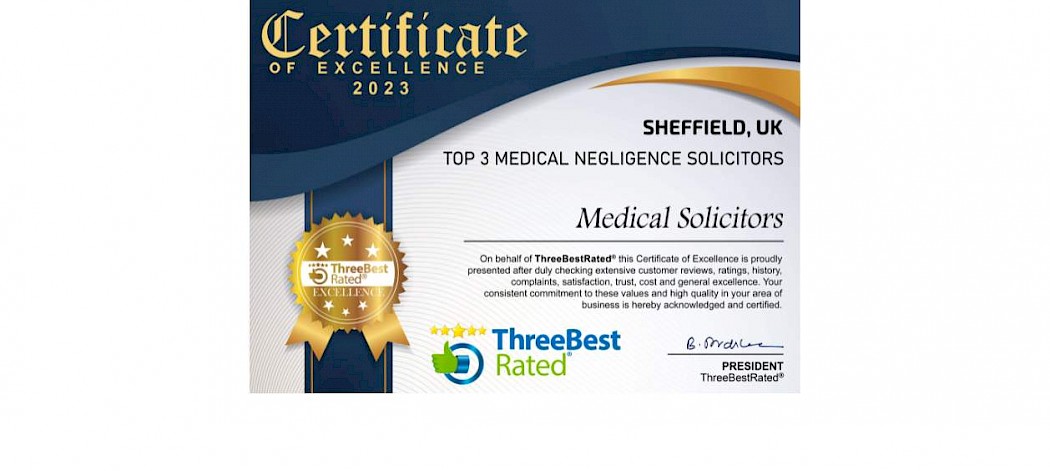 Find us on social media 
Come and join us on social media for medical negligence legal updates, the latest case studies and to get to know our team better! We're busy posting on: