It's no secret that early diagnosis of cancer is key to increasing a person's chance of survival. The earlier a cancer is found, the sooner and easier it can be treated. If treatment is delayed by just four weeks the risk of mortality increases by between 6 and 13 percent.
Unfortunately, we're constantly reminded of the cancer emergency happening within the NHS. This backlog, fuelled by the pandemic, is being called the most time sensitive and most deadly by various clinicians.
What is being done to avert the cancer crisis?
NHS England has set a long-term plan to catch three-quarters of cancers at stages one and two by 2028. Last year (Nov 2021-Oct 2022), over 100,000 people were diagnosed with cancer in these early stages thanks in part to a record number of cancer checks – 2.8million. Some of these checks were part of new initiatives such as high street checks and lung scanning trucks in the community.
GPs in England now also have direct access to potentially life-saving cancer tests that can cut wait times and speed up diagnosis. They can refer patients with potential cancer symptoms for a scan, x-ray or other diagnostic tests without them first having to see a specialist. This could see tens of thousands of cases of cancer detected earlier, particularly those classed as non-urgent for testing purposes or where symptoms are vague.
New cancer research projects
Over the last year, there has been an increase in research projects into cancer diagnostic tests that look set to revolutionise the cancer screening process. These new tests are paving the way for diagnostic pathways that could improve early intervention for patients. This should enable the reduction in delayed diagnoses, as well as reducing the anxious wait for patients who have been told they may or may not have cancer.
The wait for cancer investigations is always a stressful time for patients who may have to wait more than two weeks to find out the results. Most importantly, these new diagnostic tests could save lives by ensuring treatment is started as quickly as possible once a diagnosis is confirmed.
New cervical cancer screening test could detect cell changes years before they happen
Each year there are over 3,200 new cases of cervical cancer, and 850 people die from the disease. The WID-CIN test is claimed to be a more sensitive and predictive method of cervical screening that reliably identifies advanced cell changes and cervical cancer up to four years in advance.
This new test uses DNA Methylation of cervical cells, which can indicate if someone is likely to develop cancer later on. It is also said to perform better than current methods for to identify those people with advanced cell changes who need urgent treatment to prevent the abnormal cells turning cancerous.
The test can also pick up DNA markers for some other cancers, meaning it could also be used as a predictive test for breast, womb, and ovarian cancer.
Simple blood test could spot multiple cancer types before clear symptoms develop
The Galleri blood test was given to more than 6,600 adults aged 50 and over and detected dozens of new cases of disease. Many cancers were at an early stage and nearly three-quarters were forms for which there is no routine screening. Beyond spotting the presence of disease, the test predicts where the cancer is, allowing doctors to fast-track the follow-up work needed to locate and confirm a cancer.
The test is not yet ready for population-wide screening but suggests a glimpse of what the future may hold with a really very different approach to cancer screening.
Knife can reliably detect and diagnose womb cancer in seconds
Womb cancer affects over 9,000 people each year, with abnormal post-menopausal bleeding the main red flag symptom. However, only 10 percent of those who have a biopsy are found to have it.
The iKnife can 'smell' tumours by using electric impulses to differentiate between cancerous and healthy cells. It analyses the smoke emitted when biopsy tissue is vapourised, with an 89 percent accuracy and immediate results. Researchers from Imperial College London, supported by The Eve Appeal, have looked into its impact on womb cancer.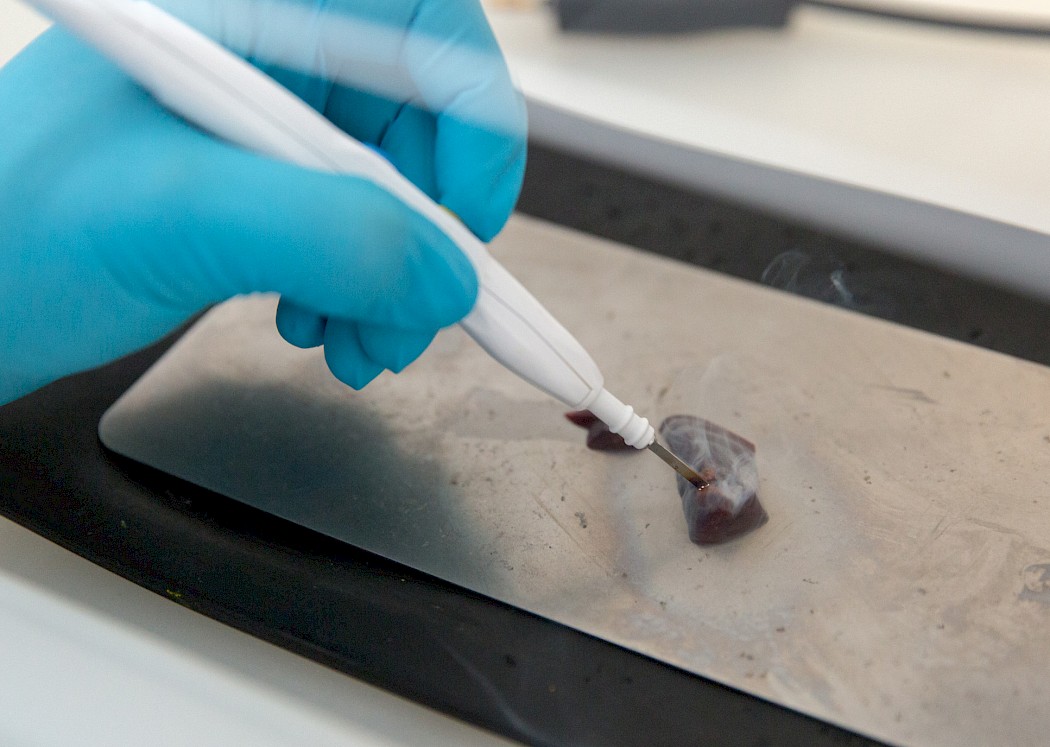 ;
Patients deserve better outcomes
As medical negligence solicitors, we see too often the consequences that delays in diagnosing and treating cancer has on families. Just a matter of weeks can be enough for some cancers to progress, limiting the range of effective and curative treatment options available.
People in England have a higher risk of poorer outcomes due to the unacceptable delays in cancer referrals. Seven in ten NHS trusts fail to hit the target for urgent cancer referrals – two weeks from the day the hospital receives a referral letter from a GP. Almost 10,000 patients referred by a GP to a cancer specialist had to wait for more 28 days – double the supposed maximum waiting time – in July 2022.
The NHS recently announced a record year for people receiving cancer treatment - over 320,000 people - up by 8,000 on pre-pandemic levels. However, only 60 percent of the 14,000 patients urgently referred by their GP in October 2022 waited less than two months to start treatment, significantly lower than the recommended 85 percent target.
Admittedly, there are huge pressures within the entirety of the NHS, but it is worrying that these unacceptable delays may just become the norm. The NHS needs to shift its focus back to helping people survive a cancer diagnosis. Research breakthroughs will speed things up but delivering cancer treatment within the recommended time is what will ultimately save lives.