Medical Solicitors has announced a new leadership team, with three long-serving members of staff promoted to directors.
Operations manager, Jo Linton, and senior clinical negligence lawyers Christine Brown and Matthew Brown were appointed to the board of directors on 1 April 2023. These promotions recognise years of hard work and commitment to the niche medico-legal firm.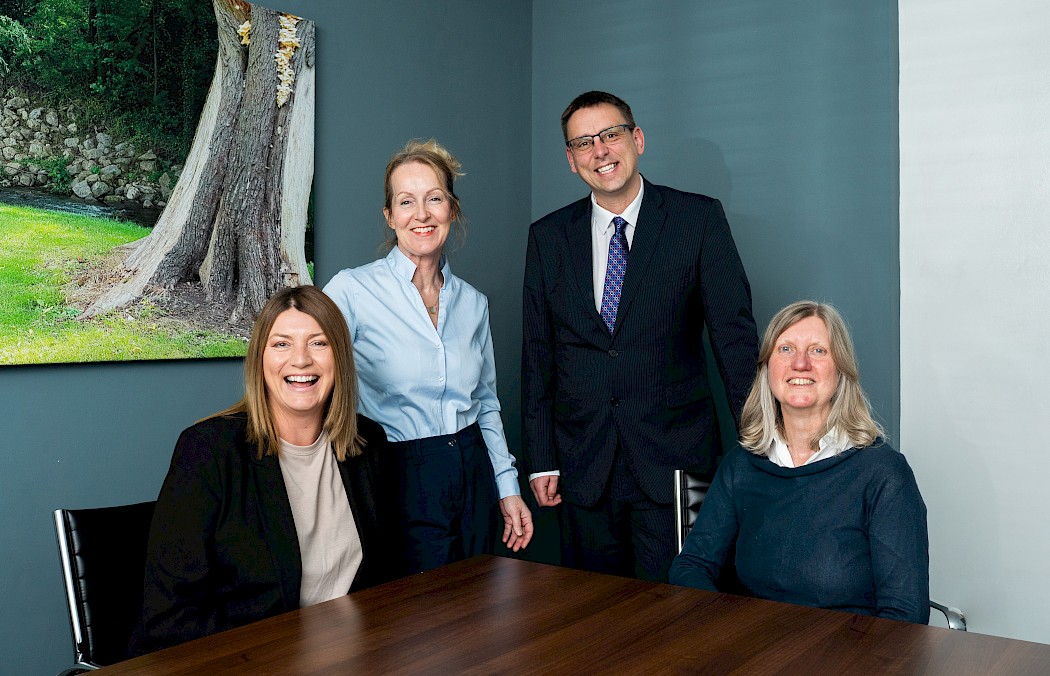 The trio join sisters Caroline and Annette Moore who have built a business with an excellent reputation and a turnover that continues to increase annually. The three new directors bring a range of complementary skills to the board, enabling a clearer division of responsibility across all facets of the business to achieve their future ambitions.
Clinical negligence solicitor Caroline launched her own firm in Sheffield in 2009 and worked for many years as a sole practitioner. In 2012, the firm moved to an Alternative Business Structure (ABS) which enables Medical Solicitors to reward non-legally qualified staff with promotion to the board.
Jo Linton has been Caroline's right-hand woman for over ten years, first as a personal assistant before becoming Medical Solicitors' Operations Manager responsible for the company's accounts, facilities, and health and safety. Her promotion to director of operations will bring more responsibilities in assisting Caroline with the firm's critical financial planning.
Jo said: "It has been a pleasure to learn and grow under Caroline's leadership. I am proud to have been offered the opportunity and excited to embark on this new chapter with Medical Solicitors."
Christine Brown and Matthew Brown are both grade A clinical negligence specialists with over 20 years' experience. They have been with Medical Solicitors for eight and seven years respectively, during which time they have shown great leadership, work ethic and expertise, inspiring and motivating the rest of the team. They both have a proven track record for being tenacious and empathetic legal professionals, generating exceptional client feedback over the years.
Christine said: "It has been a privilege since joining in 2015 to be part of the ongoing expansion of the firm as a leading clinical negligence practice. I am looking forward to contributing to the firm's future growth and sustainable business practices whilst continuing to provide the highest professional standards of service to our clients."
Matthew said: "I have seen Medical Solicitors succeed and grow since joining in 2016 and am delighted to now become a director. I look forward to further success in provision of support, getting answers and securing justice for patients harmed by clinical negligence."
Medical Solicitors has seen rapid growth in recent years, expanding their footprint across the Yorkshire region with the launch of two new branches in York and Hull. They now have a team of almost 30 staff who work across the three sites.
The firm places a high priority on personal development with a culture of learning and training opportunities. They strive to reward staff talent and commitment by promoting from within.
Caroline said: "In order to sustain the firm's growth, it was important to strengthen the foundations of Medical Solicitors with people I have trusted for a long time. Jo, Christine and Matthew have all made incredible individual contributions and have a great rapport with both colleagues and clients. Involving them more in the management processes here was the next logical step and a very positive move for the future of Medical Solicitors."